Well-known Vikings weren't just warriors like Ragnor Lothbrok or Ivar The Boneless but also explorers like Leif Erikson and poets like Egil Skallagrimsson.
We all know about the gods and goddesses of Norse mythology, but what about the real-life characters from the Viking era? You may have seen stylized interpretations of them in TV shows such as Vikings and wondered what they were like in the original tales that originated back in the 8th and 9th centuries.
Let's look at the most famous figures in Viking history and see what made them stand out from the rest of their race.
The Most Famous Viking Men of all time
Ragnar Lothbrok
If this article had been written five years ago, Ragnar Lothbrok (or Ragnar Lodbrok) might not have been on it. However, his leading role in the TV show Vikings has meant he would certainly be one of the first Viking names on most people's lists of famous Norsemen.
Ragnar led a colorful life and significantly extended Viking influence across the Holy Roman Empire and the British Isles in the 9th century.
Lothbrok became king of Denmark and Sweden and appeared in many Viking age poems and Icelandic sagas. According to the Sagas of Ancient Kings and the Tale of Ragnar's Sons, his father was the legendary Swedish (and maybe Danish) king Sigurd Ring.
Ragnar's birthplace is unclear, although several sources indicate he was born about 800 AD and died around 845 AD.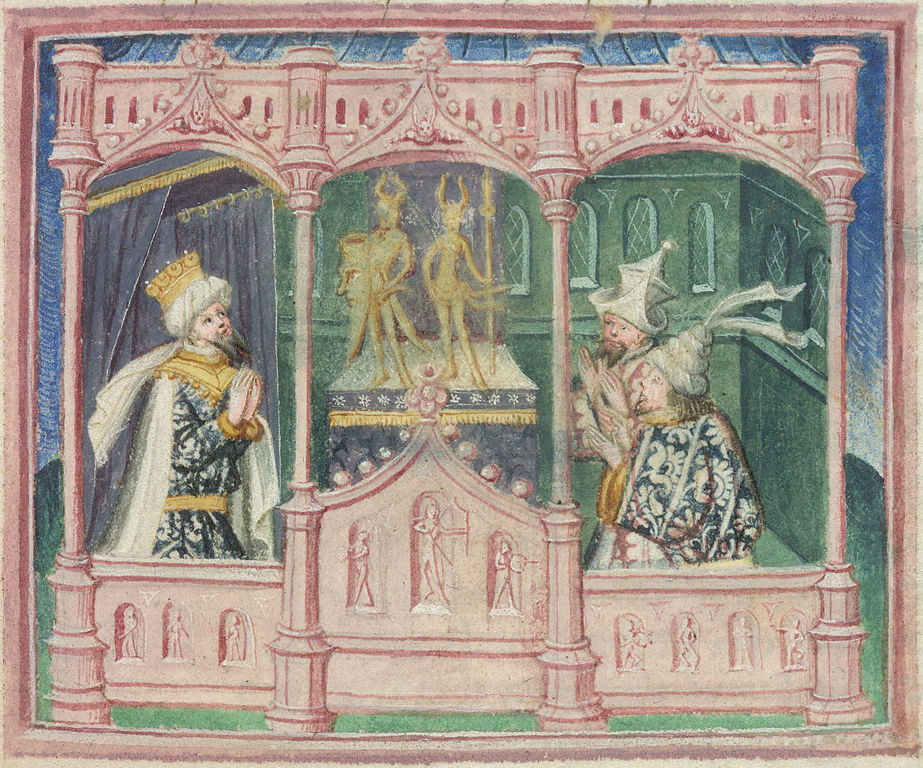 What the Sögubrot tells us about Ragnar
The Sögubrot, a fragmentary Icelandic text about legendary Swedish and Danish kings, said, "he was the biggest and fairest of men that human eyes have seen, and he was like his mother in appearance and took after her kin."
His surname can mean "Shaggy Breeches" or "Hairy Breeches" and comes from the tale of what he was wearing when he slew a giant serpent guarding the Geatish jarl Herrauð's daughter Thora Borgarhjort, who he took as his wife.
He later married the beautiful and intelligent Aslaug, who intrigued him when she craftily solved his puzzle for how she should appear before him. Ragnar and Aslaug had five sons Ivar the Boneless, Björn Ironside, Hvitserk, Ragnvald, and Sigurd Snake-in-the-Eye.
These sons became great warriors, and Ragnar, not wishing to be overshadowed by them, invaded the East coast of England with only two ships. He was captured by King Ælla of Northumbria and thrown into a pit of snakes, where he died.
Leif Eriksson
Leif Eriksson (also spelled Erikson) was also known as "Leif The Lucky."
Erikson was a Norse explorer who is generally credited as being the first European to land in North America. Thirteenth and fourteenth Icelandic texts list him as among the travelers on a voyage to the east coast of North America.
He is estimated to have arrived in North America around 1000 AD. Columbus didn't make landfall until 1492!
His father was also a well-known explorer who established Norse settlements in Greenland. Towards the end of the 10th century, Leif traveled to Norway, where he became a Christian and promised to spread the religion among the Greenland colonies his father had created.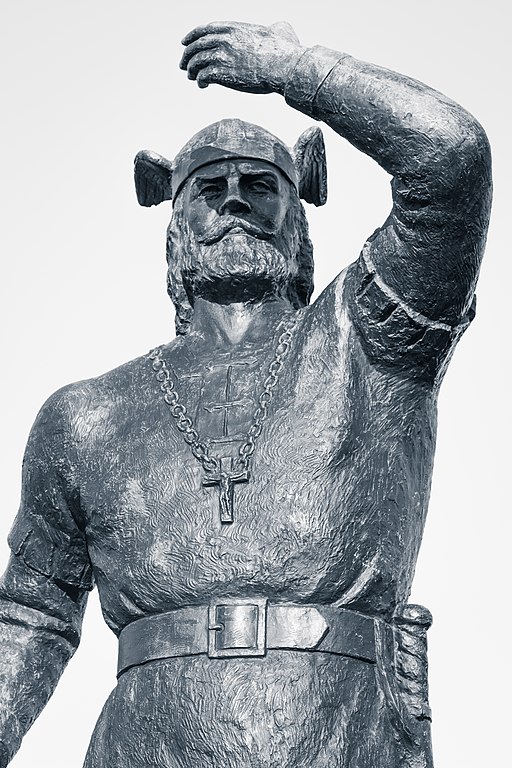 The Saga of Erik The Red
According to the Saga of Erik The Red, while sailing to Greenland, the boat Leif was traveling on was blown off course and ended up in North America. He called the land "Vinland" or "Land of Wine" due to the many grapevines he saw when exploring. Vinland was believed to be the area around the Gulf of St Lawrence, Newfoundland.
Leif's brothers, Thorstein, Thorvald, and Freydis, were also explorers and made several journeys to Vinland.
Erik the Red
Erik the Red (or Erik Thorvaldsson) was a Norwegian explorer and father of Leif Erikson. He established the first European settlement in Greenland.
Erik's nickname came from his mane of red hair.
Erik and his father, Thorvald, left their native Norway when Thorvald was exiled for manslaughter. They settled in Iceland, but Erik received the same punishment in about 980 AD and had to leave the country. He decided to travel west and arrived in Greenland about two years later.
Erik explored large areas of Greenland, finally settling in a place he called "Eriksfjord." Erik actually gave the name Greenland to the land he had colonized because he wanted the name to sound inviting.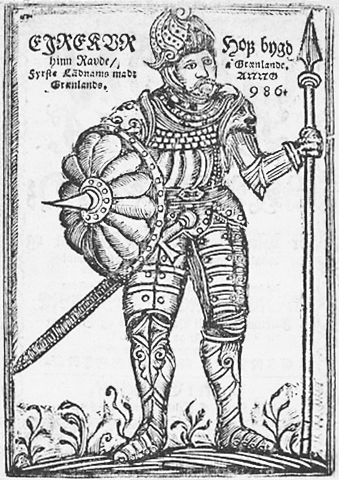 Ivar The Boneless
According to texts in Old Norse and medieval Latin, Ivar the Boneless (or Ívarr Hinn Beinlausi in Old Norse) was the son of Ragnar Lothbrok.
In 865 AD, Ivar formed and became the chieftain of the Great Heathen Army, which invaded the Anglo-Saxon Heptarchy of the seven kingdoms of East Anglia, Essex, Kent, Mercia, Northumbria, Sussex, and Wessex.
His birthdate was probably around 830 AD, and he died around 873 AD in Dublin, Ireland.
Legend has it that Ivar the Boneless was the victim of a hex laid upon his mother, Ragnar Lothbrok's wife-to-be, Aslaug.
Aslaug, a völva or sorceress, warned him that she had been cursed to give birth to a child with no bones if they didn't wait three days before consummating their marriage. Ragnar ignored her request and left his wife with child on the wedding night.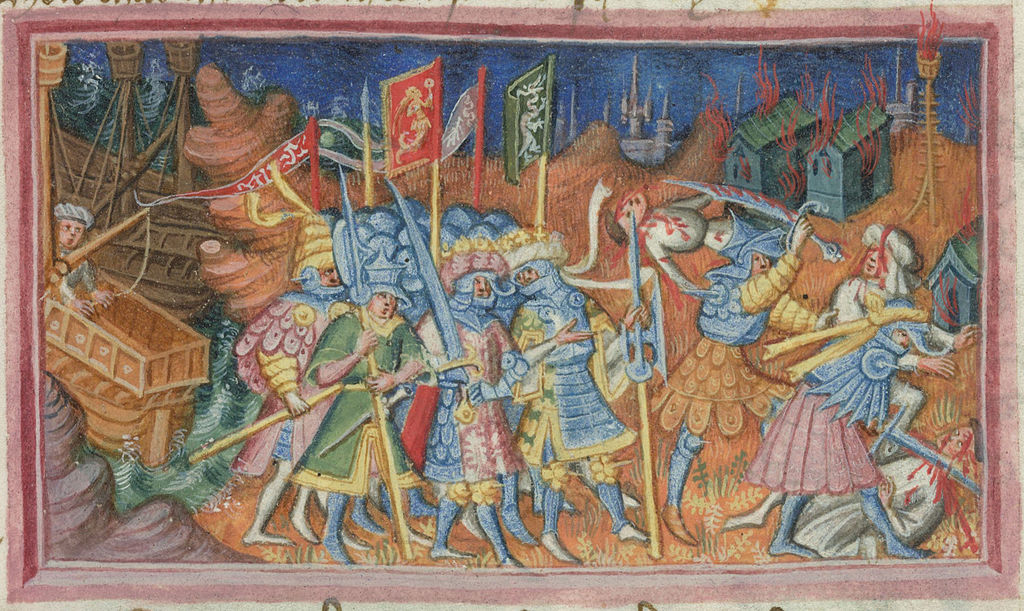 Ivar's brittle bone condition
Ivar was consequently born with a brittle bone condition which rendered him unable to walk. The origin of his epithet is not clear. The translation of "Ívarr Beinlausi" could be "Ivar Boneless" or "Ivar Legless" as "bein" can mean "leg" or "bone."
Unconfirmed theories exist of him having no legs, legs without bones, or suffering from osteogenesis imperfecta, a bone disorder also known as brittle bone disease.
Ivar was reputed to have been an excellent battle strategist and planner and also an expert with a bow. He and his brothers, Halfdan and Hubba, invaded England to avenge his father's death but were defeated by King Ælla of Northumbria's large army.
According to some accounts, his brothers fled back to Scandinavia (or Ireland). However, Ivar stayed and tricked Ælla by telling him he was not part of the invasion and demanding compensation for his father's death.
Once established, he captured the city of York and convinced his brothers to reassemble an army and return to England.
Ivar's battles and death
He raised an army and attacked Ælla, defeating him after pretending to stand down and lulling the Northumbrian king into a false sense of security. Ælla was later subjected to the horrible death known as "blood eagle."
This execution involved making an incision in the back, removing the rib cage from the spinal column, and pulling the lungs through the dorsal wound to resemble wings.
Legends have it that Ivar had extraordinary upper-body strength. While fighting King Eystein of Sweden, Ivar used a giant bow to shoot an arrow at Sibilja, Eystein's magical cow, who was singlehandedly winning the battle for the king.
The arrow hit the cow in the eye and drove it into a frenzy. Ivar's men threw him at Sibilja, whom he crushed to death.
Other Famous Vikings
Harald Hardrada
Harald Hardrada (or "Hard Ruler") was the half-brother of St. Olaf and considered the last great Viking. After surviving the battle of Stikelstad, where his half-brother was killed, he joined the Rus Vikings and then the Varangian Guard in Byzantine Constantinople.
He returned to Norway and was part of an attempted invasion of England in 1066. The Viking raid was unsuccessful, and Harald was killed at the battle of Stamford Bridge in the East Riding of Yorkshire, England.
However, the weakened English forces were defeated by William the Conqueror three weeks later at the battle of Hastings.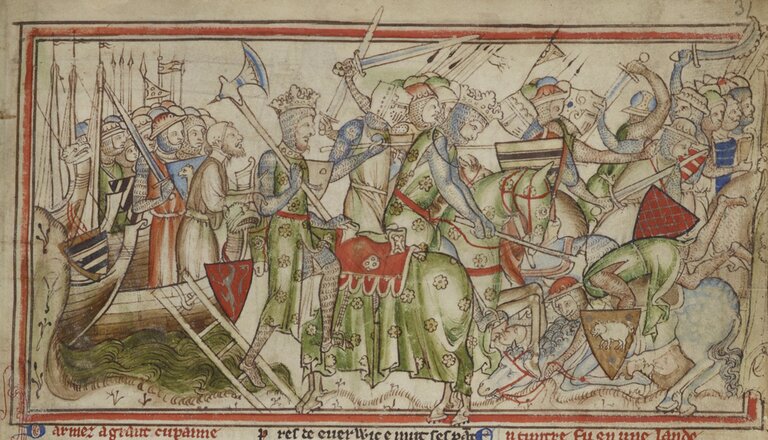 Harald Fairhair
Harald Fairhair was the first King of Norway and reigned from 872 to 930. His sons, Eric Bloodaxe and Haakon the Good succeeded him.
The English King Alfred won a decisive victory against his Viking forces at the Battle of Edington in 878.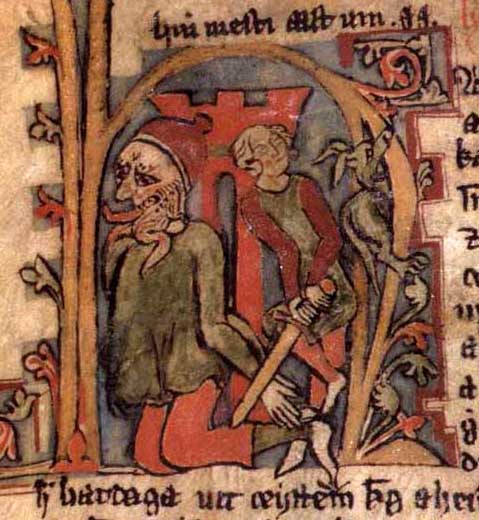 William The Conqueror
William the Conqueror was a distant relative of the Viking chieftain Rollo. He became the first ruler of Normandy, France, and later defeated the army of the English King Harold at Hastings in 1066.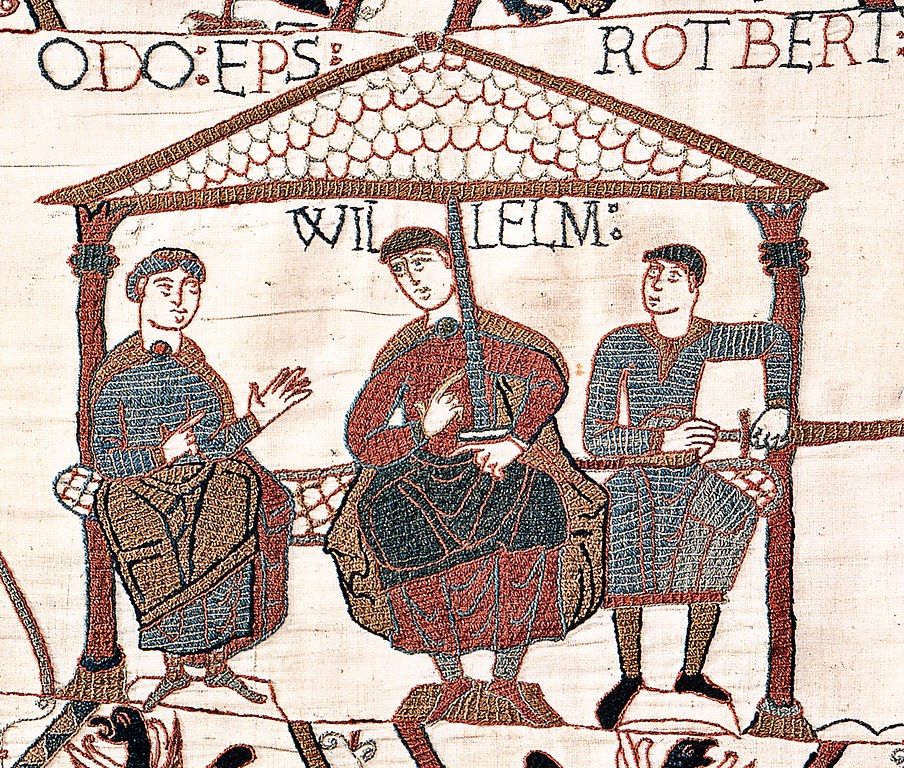 Egil Skallagrimsson
Egil Skallagrimsson was a well-known Viking poet and warrior. Stories tell of him writing his first poem at three and making his first killing at seven!
Later in life, he somehow escaped execution after killing Eric Bloodaxe's son.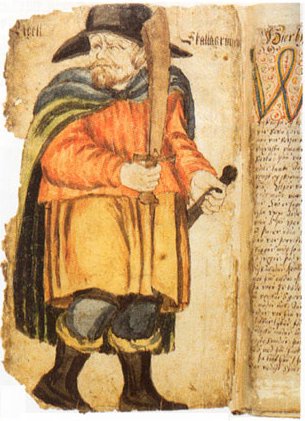 Olaf Tryggvason (or Trygvasson)
Trygvasson was a Viking king who attempted the forced Christianization of Norway but failed.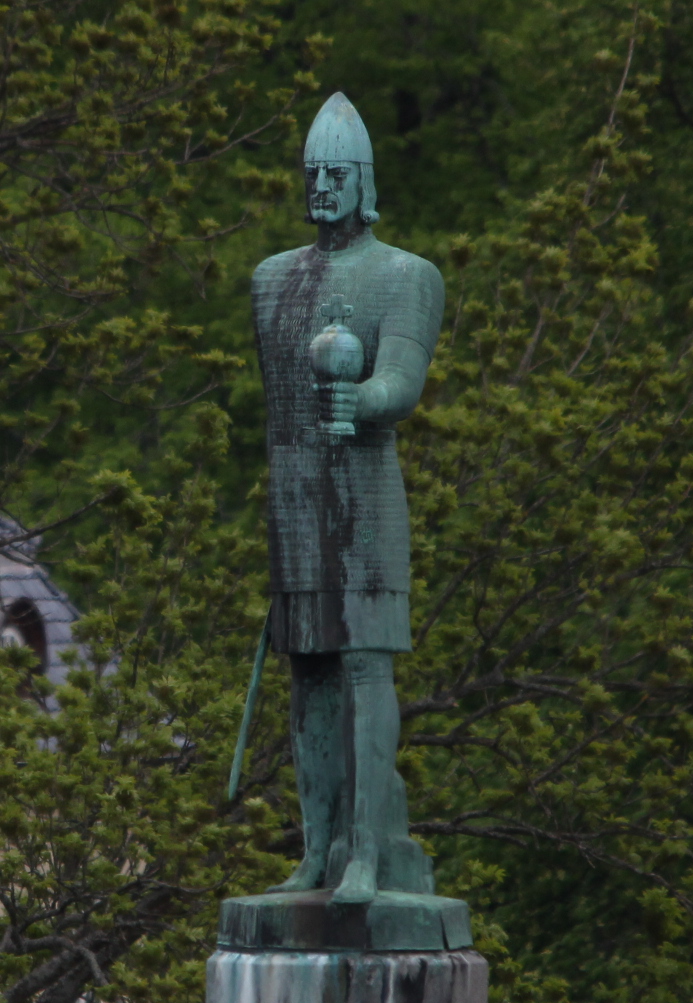 Orm Stórolfsson
Orm Stórolfsson the Strong was an Icelandic Viking who performed extraordinary feats of strength.
The Most Famous Female Vikings
Lagertha
Thanks to Saxo Grammaticus' Gesta Danorum, and her more recent portrayal in the TV show Vikings, Lagertha belonged to a group of female warriors who helped Ragnar Lothbrok avenge his grandfather's death.
Lothbrok wanted to make her his wife. However, she put a bear and a dog in front of her house to try and deter him.
Freydis Eiríksdóttir
Freydis Eiríksdóttir is widely considered to be the most famous female Viking warrior.
Freydis was part of a Viking party that was attacked by natives when they arrived in North America. She single-handedly turned the battle in her favor when she ran at the natives with her battledress undone and brandishing a weapon.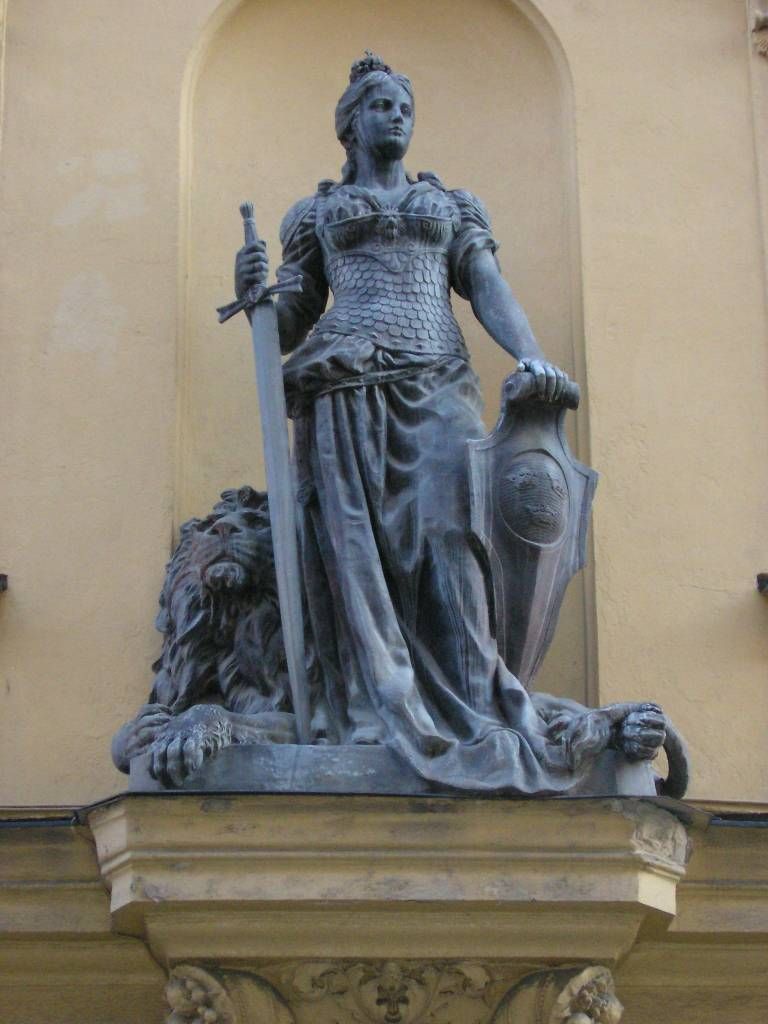 The Greatest Viking King Of All Time
Cnut The Great (or Canute) was the Viking ruler of a three-country realm known as the North Sea Empire. Cnut was a Christian king but used violence to achieve and maintain the greatest kingdom of the Viking Age.
He famously tried to turn back the English tide.
Cnut's father, Sweyn Forkbeard, was also king of England, although he ruled for only five weeks and never had a coronation. He was known as Forkbeard due to his long, forked beard.
Sweyn was the son of Harald Bluetooth, another king of Denmark, and the origin of the term for the wireless connectivity we are so familiar with today.
*Make sure to check my article titled The Real Viking Kings and Jarls You Should Know About.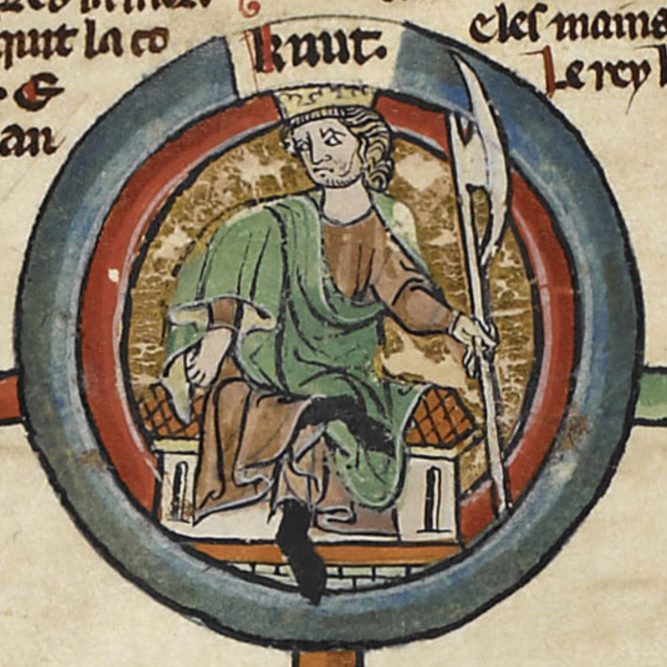 The Most Feared Vikings Of All Time
Ivar The Boneless
Ivar had a fearsome reputation, gained mainly for the savage way his armies fought. Tales paint him as a ruthless leader who encouraged his warriors to give no quarter in battle.
Early Christian forces had never seen anything like the berserker fury his Viking warriors fought with. Their habit of making blood sacrifices or blót shocked the English troops.
He was reputed to have used the blood eagle ritual when he had King Ælla of Northumbria executed.
Erik The Red And Haestein
Erik the Red is regarded as one of the bloodthirstiest Vikings.
Haestein was a 9th-century Viking leader described as "the most horrible of the Viking chiefs." He was a Dane who oversaw raiding and pillaging in France and along the rest of the Mediterranean coast (with Ivar's brother Björn Ironside).